The aim of this project was to improve the environment and the functionality of the beverage area and connect that better with rest of shop.
The original space served as storage space, reminded industrial warehouse and did not motivate customers to shopping.
We have designed and installed new lighting, shelf-stoppers, crowners and navigations.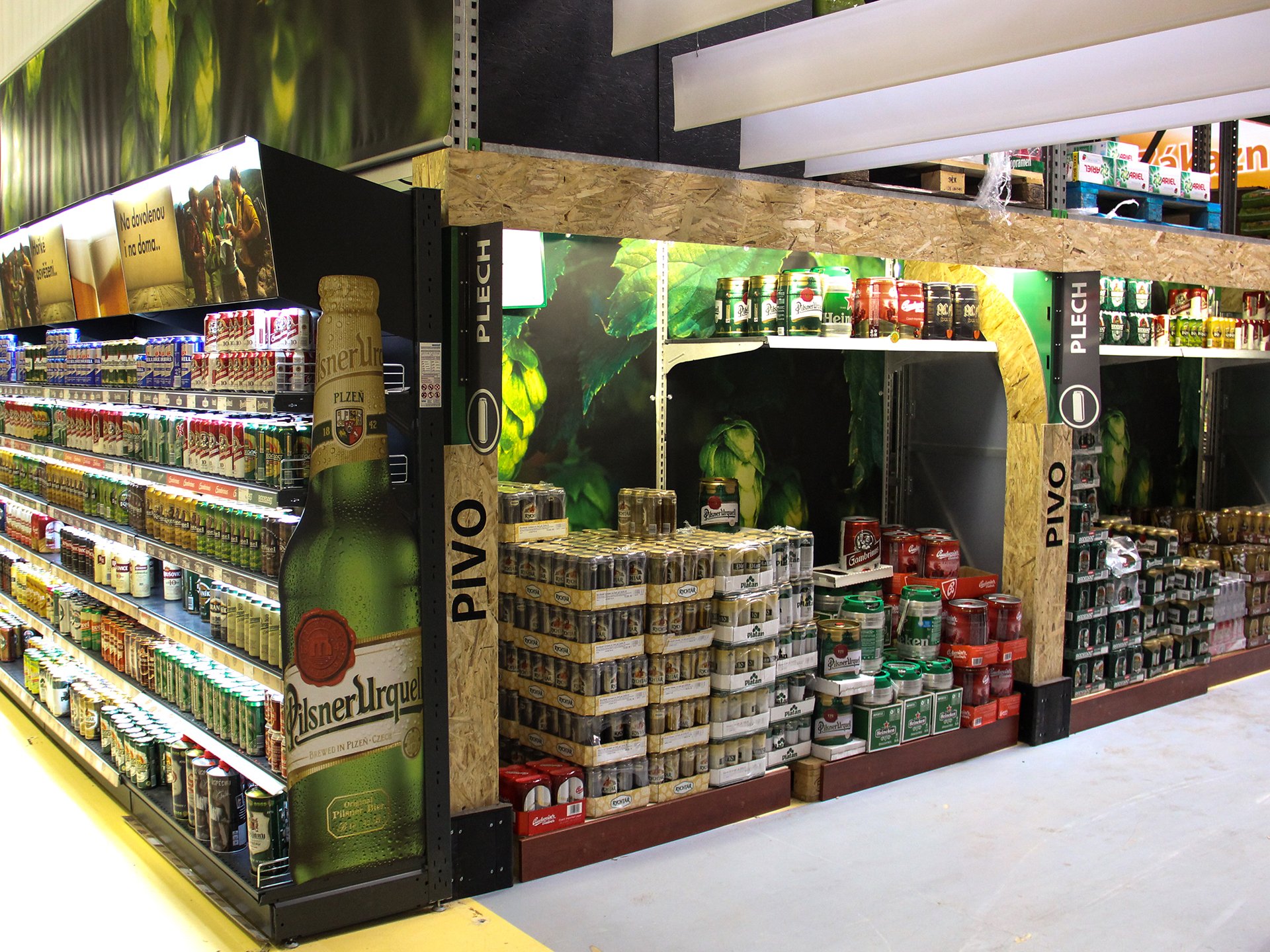 The project was awarded the POPAI AWARDS 2017 in the "Integrated In-store Campaign" and "In-store Shop Facilities" categories.
Contractors: Jednota, Karlovarské minerální vody and Plzeňský prazdroj