Most advertising POS materials nowadays cannot get along without printing. In addition to better visibility of the brand, it brings the possibility to communicate different messages or emotions. In our printing workshop, we can print flat, roll or 3D materials using digital printing or screen printing. Modern UV printing technology allows us to print almost anything cheaply and with high quality.
We are happy to help you with the adjustment of print data in our design studio. You just need to clarify your idea. If you provide us with your own print data, we will thoroughly check everything before printing, or we can offer a print preview or a sample before final production.
Take a look at examples of printed products from our production.
we print on wood and plastic flat materials (up to 48 mm on a flatbed printer)
printing direct colours with screen printing for a perfect and highly durable result
digital flatbed UV printing CMYK + white
large format printing on roll materials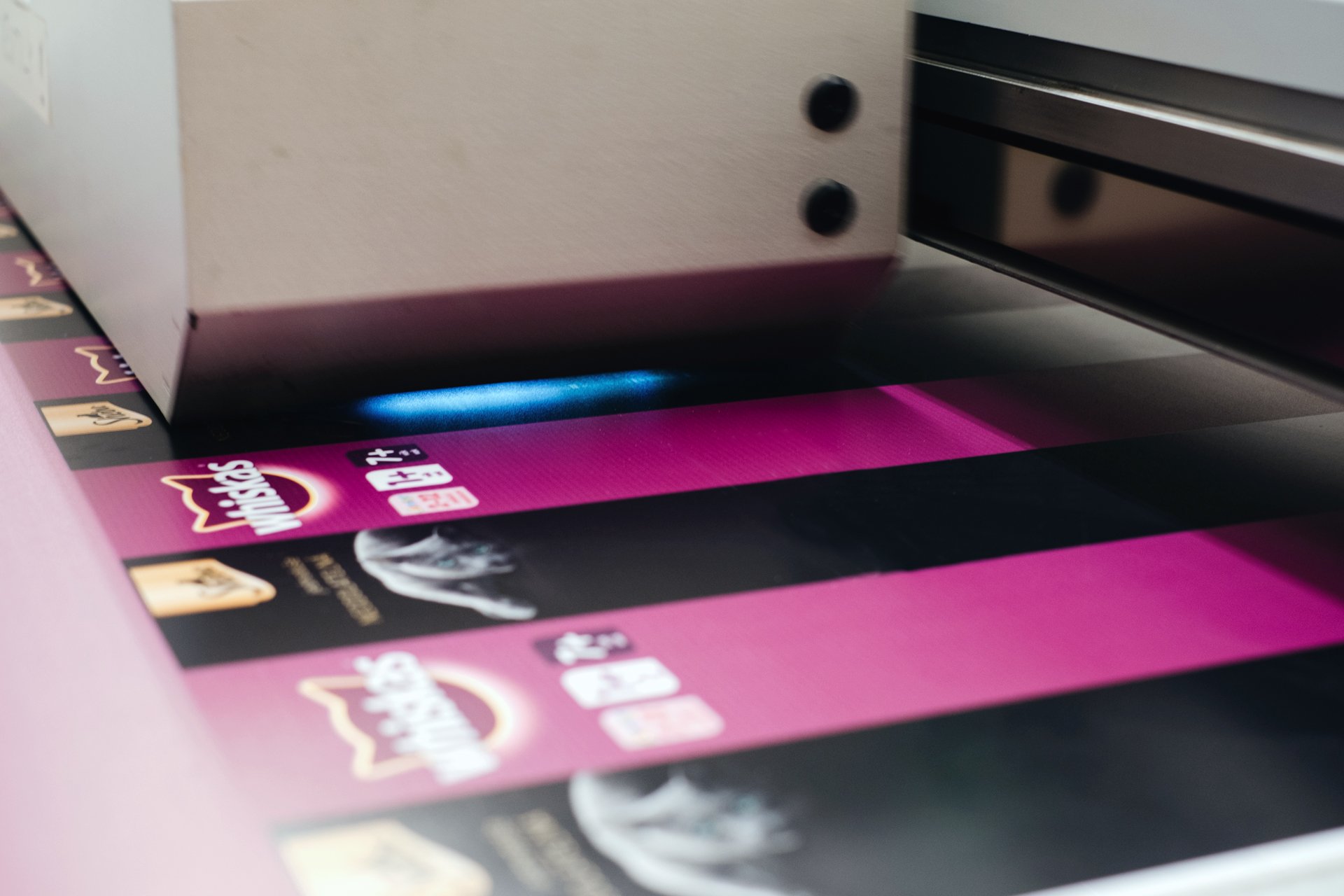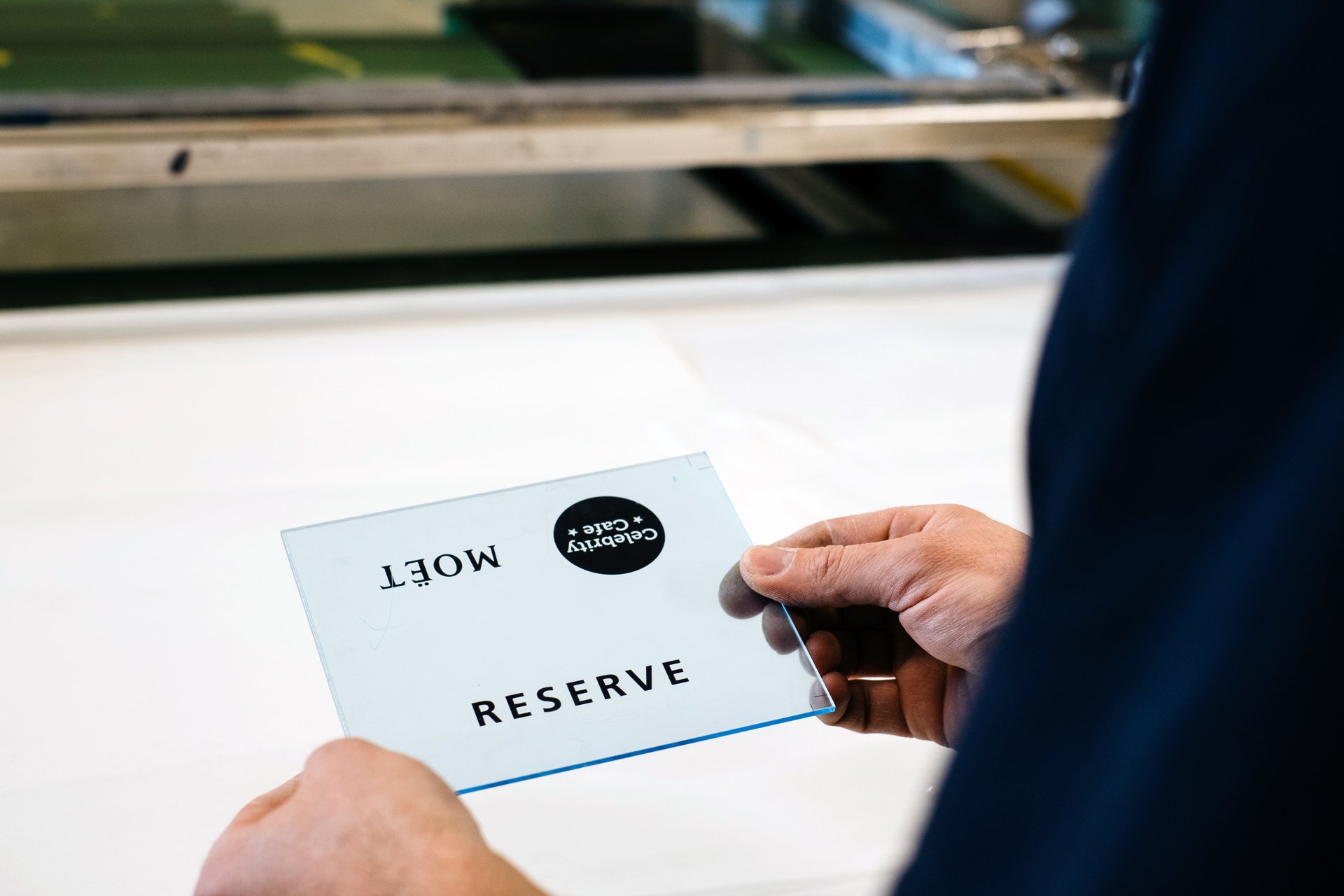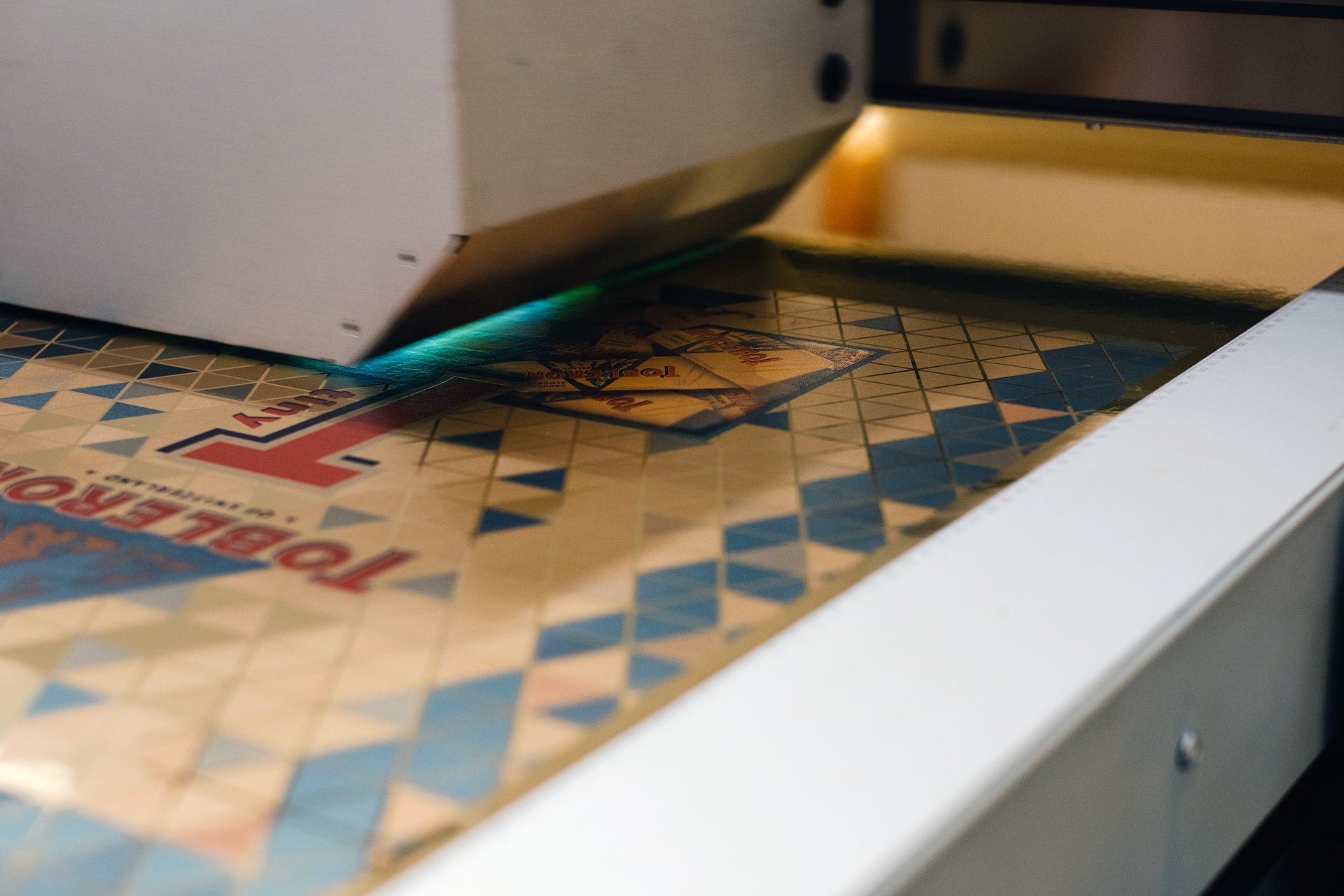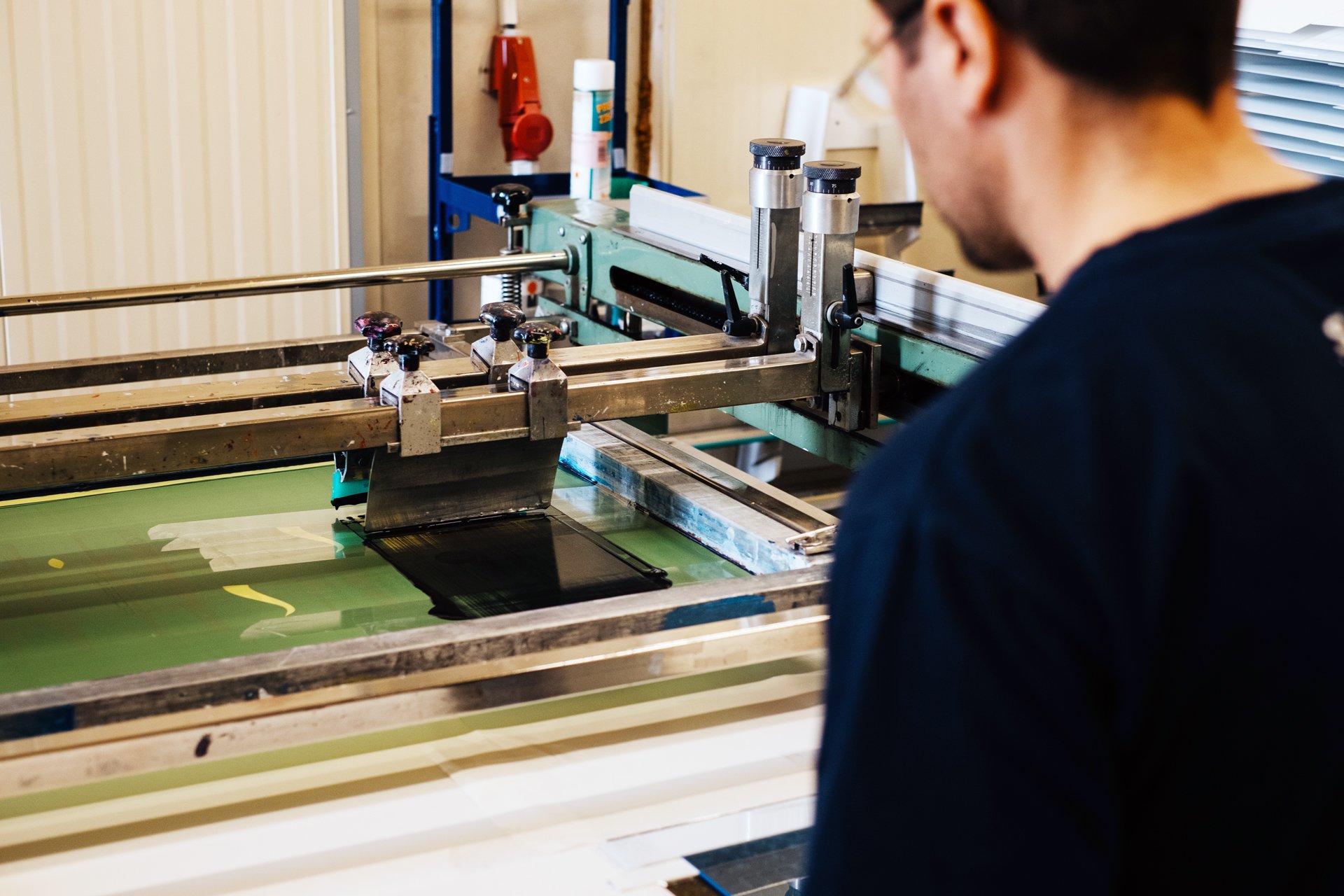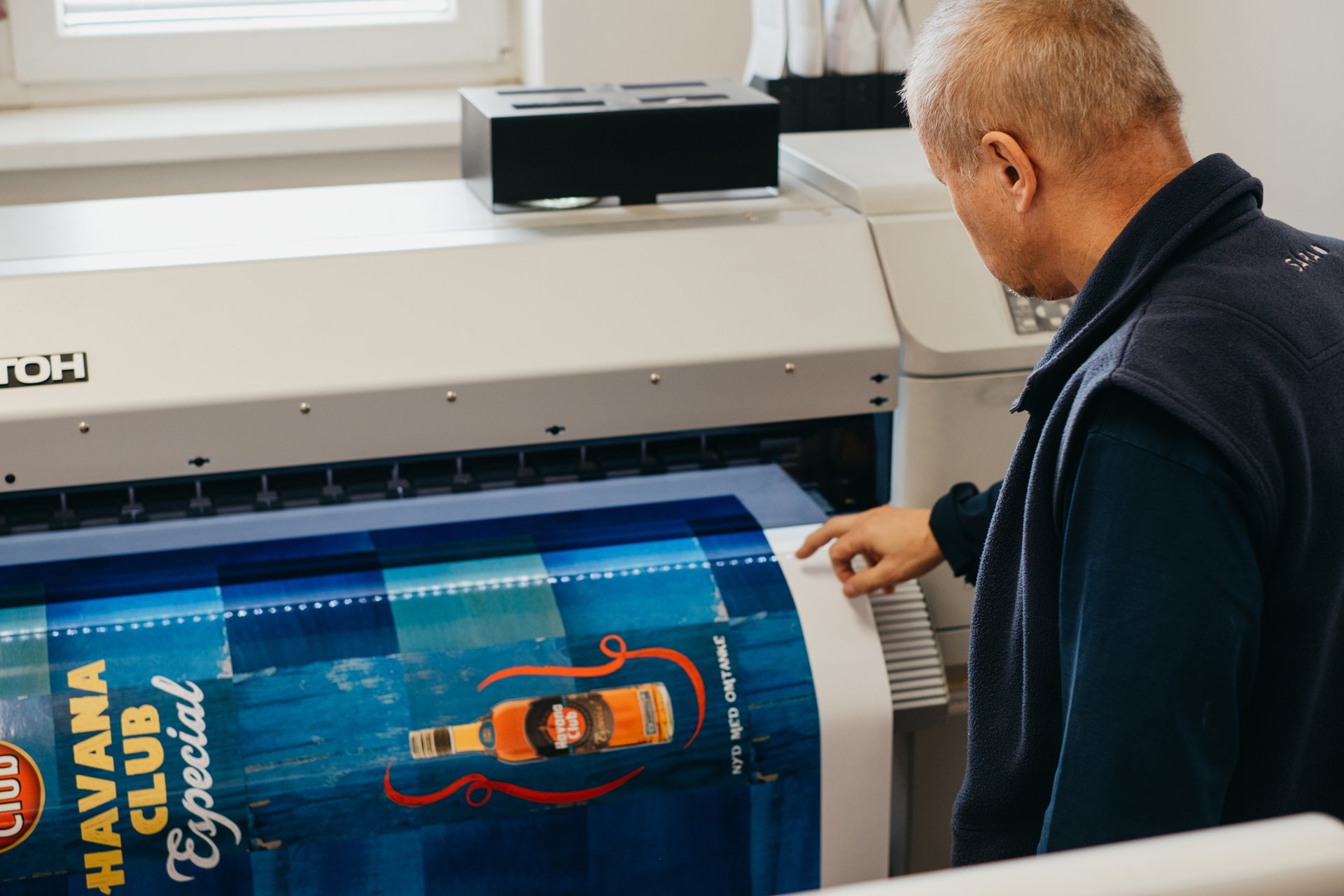 ---
Screen print
This technology is widely used not only in the advertising branch but also in industry, engineering or in automotive. Screen printing is fast and accurate technique that can print motifs on almost all kinds of materials such as paper, PVC stickers, plastics (HPS, forex, acrylic, polycarbonate, PET), metal, glass, textile, dibond.
Advantages compared to digital print
colour stability, durability of printing, printing of metallic or special (eg reflective) colour
PANTONE or RAL direct printed shade option
high colour saturation on clear material
colours for plastics are suitable for further processing such as bending, laser cutting, CNC
printing on 3D objects
Disadvantages compared to digital print
higher price for small series
time-consuming prepress (film, template, machine settings)
---
Digital print
Large format digital printing is nowadays the most used print technology for advertising. It allows you to create prints from one piece directly from your computer in a very short time. The main advantage of large format printing is time flexibility and the ability to print anything almost instantly. There is no need to produce printing films.
Another advantage is the ability to print on a wide range of materials. Solvent digital printing can be applied to paper, blue-back billboard paper, PVC sticker (glossy, matt, transparent, translucent), PVC canvas – banner – frontlit, backlight, blackout, PVC mesh. UV digital printing is suitable for printing plate materials such as acrylic, PS, PVC, dibond, PET, but also for banner, cardboard or sticker.
Advantages compared to screen printing
speed
lower price for smaller series
Disadvantages compared to screen printing
the print result may not achieve a shade according to PANTONE or RAL (all colours are composed of CMYK)
cannot print metallic or reflective colours
when printing UV on flat materials, the colour has worse results than screen printing when material is further processed, bending is limited to some extent
Screen printing semi-automatic machine SVECIA Semimatic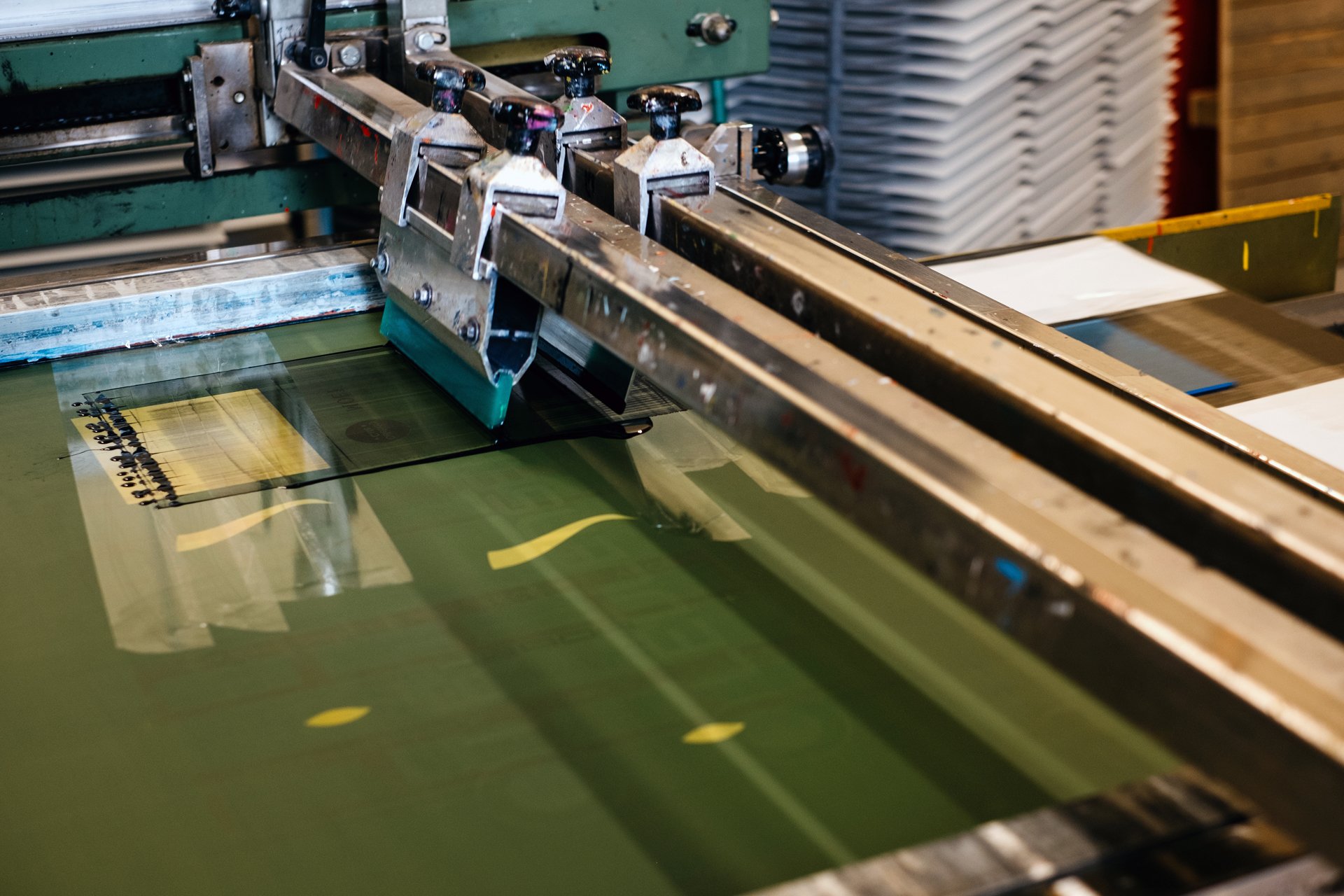 UV OCÉ Arizona printer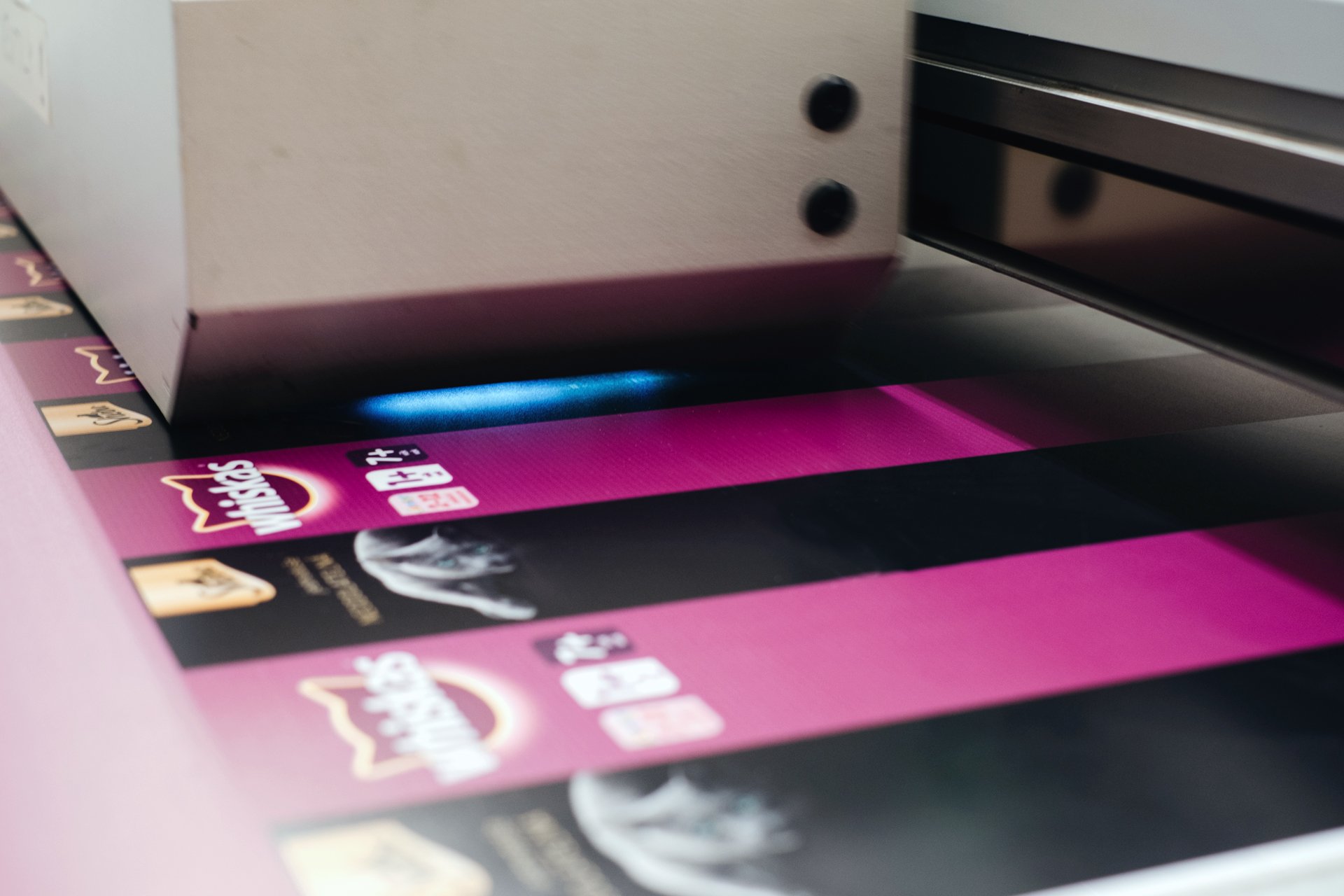 MUTOH ValueJet roll printer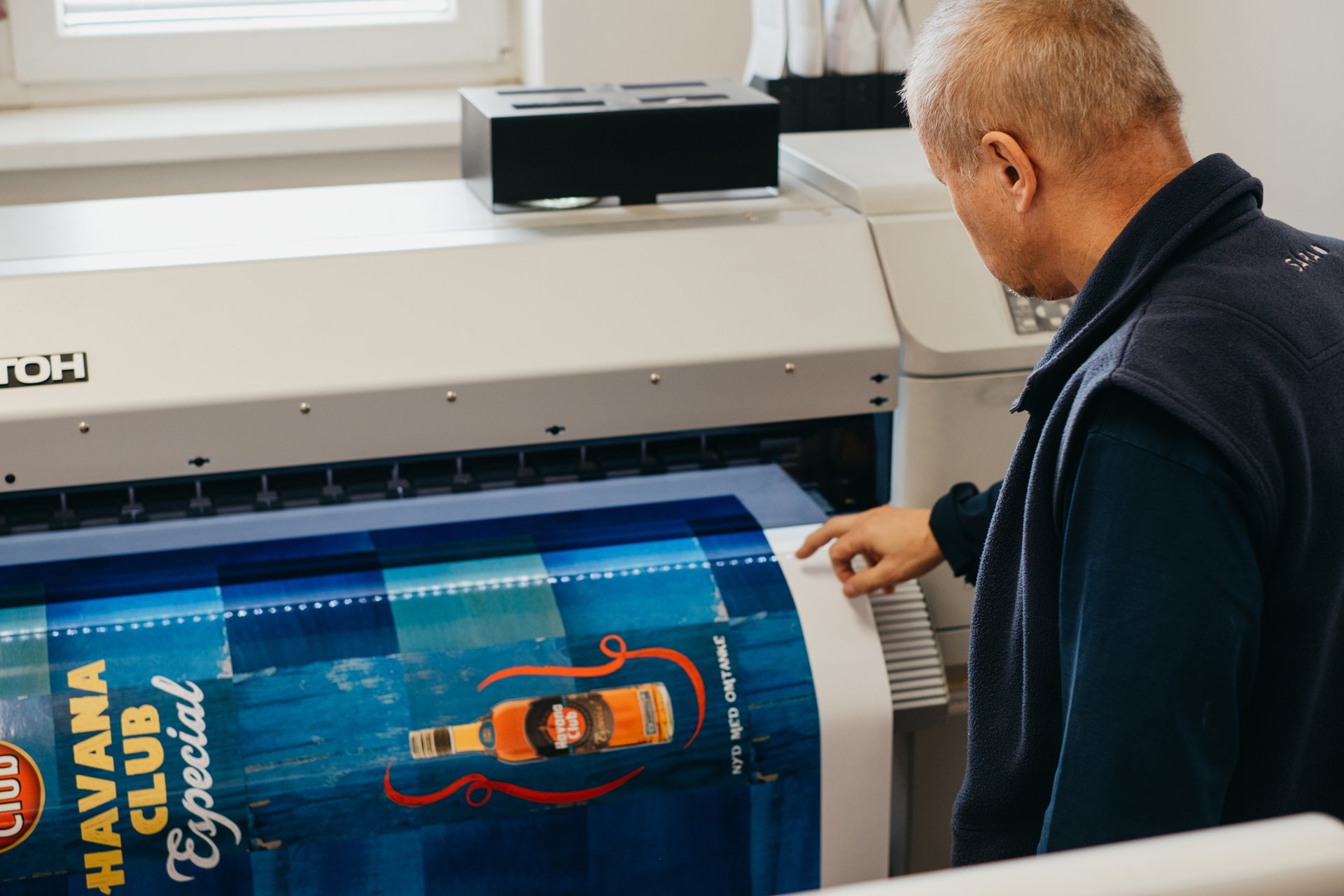 Our technologies for processing plastic materials